In 1989, Department of Electronics, Govt. of India has given a joint project "CASTLE" (Computer Assisted Sanskrit Teaching/Learning Environment ) to University with JNU, New Delhi. After this, in 1993, The University got another project "CALT"(Computer Assisted Language Teaching) from Department of Electronics. The University establish a small working computer lab in 1989 for this two project and introduced a computer course as an optional subject in Shiksha Shastri. Since then, the University has contributed and developed a lot in the field of computer technology.
The UGC has approved the Computer Centre to the University in December, 2005. The University has established a well-equipped Computer Centre in June, 2006 and inaugurated by Prof. Vachaspati Upadhyaya, Vice Chancellor of the University on 23/01/2007. The Computer Centre provides quality service to the university community in computing facilities, e-mail, website hosting, Development & management etc. It helps researchers to get their valuable data analyzed, extend Internet facilities in the University, enables access to world wide web and provides laboratory facility to the students of Shastri & Shiksha Shastri.
The Center has more than 208 personal Computers, 06 Servers with mono,Color and multifunctional laser printer, LCD-projector with documentation reader, high speed scanner, interactive board and laptops. It has a high In addition to catering to the needs of the students of the two Computer Courses, it also caters to the needs of students of other departments, faculty and members of the staff of the University. Every student is provided four hours computer training in a week.
Computer Lab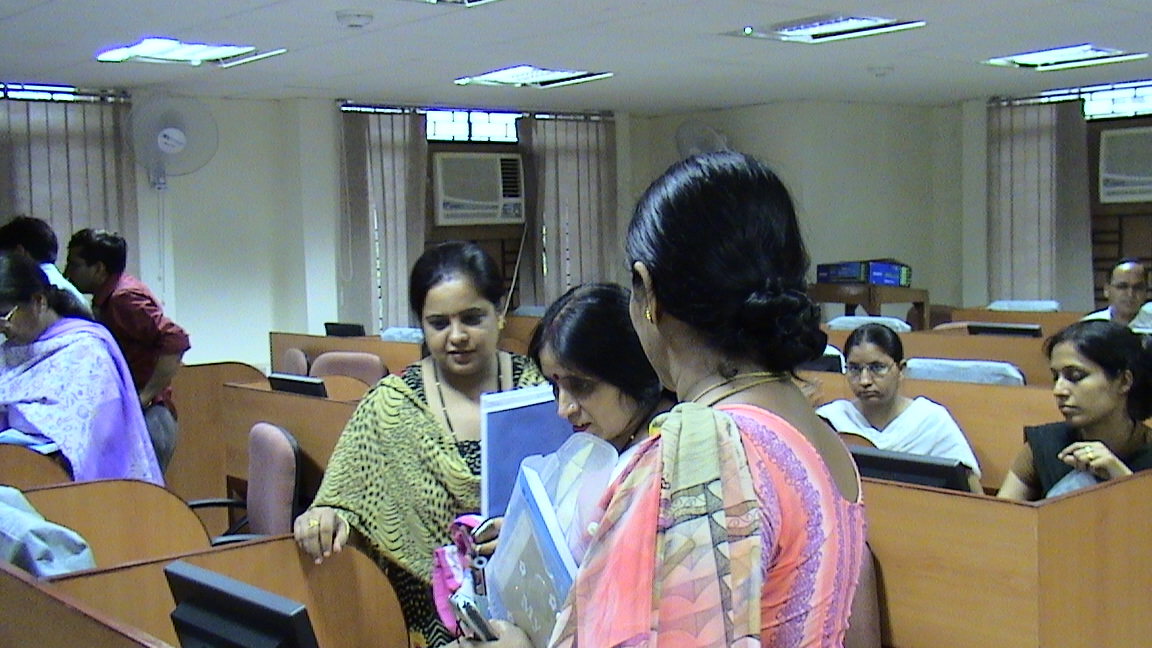 There are three exclusive Computer Lab in the University.
Two labs exclusively provided for practical and Internet surfing having 56 & 39 Computers to students.
One lab exclusively provided for work and Internet surfing having 5 Computers to academic staff and Research & publication deptt.
One Jyotish/SAP lab for research in jyotish and Internet Surfing having 15 Computers.
Internet Band-width
Centre has Internet facilities with 1.0 GBPS internet link under NKN Project of Ministry of HRD and 2MBPS leased line connectivity through Inflibnet. This provides opportunities to students,faculties,researchers and all the department to access and download the information of all kind from various sources.
University Website/Web-portal
The University has its own trilingual website. The design and continuous updation of the Web Site is done in-house. There have been constant efforts to provide maximum services to the students,faculties,researchers and others through this web site. The website allows online submission of examination forms, and can view the results of Entrance/Semester/Yearly Examination.
Other Activities :
Campus Local Area Networking.
Website hosting, Development & Management
Intranet e-mailing & Messaging Services
Providing IT Resources
Cutomized Software Development
Computer Application Training programme
IT set up maintenance
High speed Internet connectivity for 24/7.
Internet Link 1.0 Gbps and 2.0 Mbps leased line through NKN Project of Ministry of HRD and Inflibnet.
One Server room with four exclusive Computer Labs.
Departments are connected through network and having Internet and Intranet facilities.
Well-designed bilingual website (Hindi and English) of the university
EPABX facility for entire campus of University controlled by Centre. There are 300 extn. lines running in EPABX
Weekly updates in website
The Centre having 06 main Servers for Citrix application, Libsys, Active Directory,Web & Data with Mono,Color and Multifunctional laser printer, Lcd projector with documentation reader, high speed scanner and laptops
Admission Information, Application forms Downlable, Job Vacancies, Tenders, Exam & Entrance results etc. are availbale on our website and updated regular basis.
Academic Programme:
Students Training programme
Employees Training programme
Consultancy Activities programme
Student Training Programme:
In Shastri & Shikhsa Shastri courses, computer as a subject is given to students of University. The Computer course is introduced in University year 1994. Since then, this subject has been taught in Shiksha Shastri as an optional subject. And from 2002 the computer as a subject is introduced in Shastri course as a compulsory subject.
Employees Training Programme:
The Centre provides 20 days(40 Hrs) Computer training to teaching and non-teaching staff members of the University time to time.
Consultancy Activities Programme:
The Centre provides 20 days(40 Hrs) Computer training to outsiders to generates the revenue for the University under self financing scheme of the centre
Staff Strength:
| Sr | Designation | Name |
| --- | --- | --- |
| 1 | System Administrator | Sh. B.L.Verma |
| 2 | Assistant Programmer | Sh. Gyan Chand Sharma |
| 3 | Technical Assistant(Computer) | Sh. Ishwar Singh Bisht |
| 4 | Lab Attendent | Sh. Kuldeep Singh |
Future Aspects :
The University Computer centre is planning to introduce three new Job Oriented Certificate and Diploma courses. Taking more innovative steps for modernizing various departments in University.